There's no look more iconic than the Dior "Bar" suit of 1947. The exaggerated silhouette and free use of fabric galvanized a fashion industry that had faced strict wartime rationing, and ushered in the post-World War II era.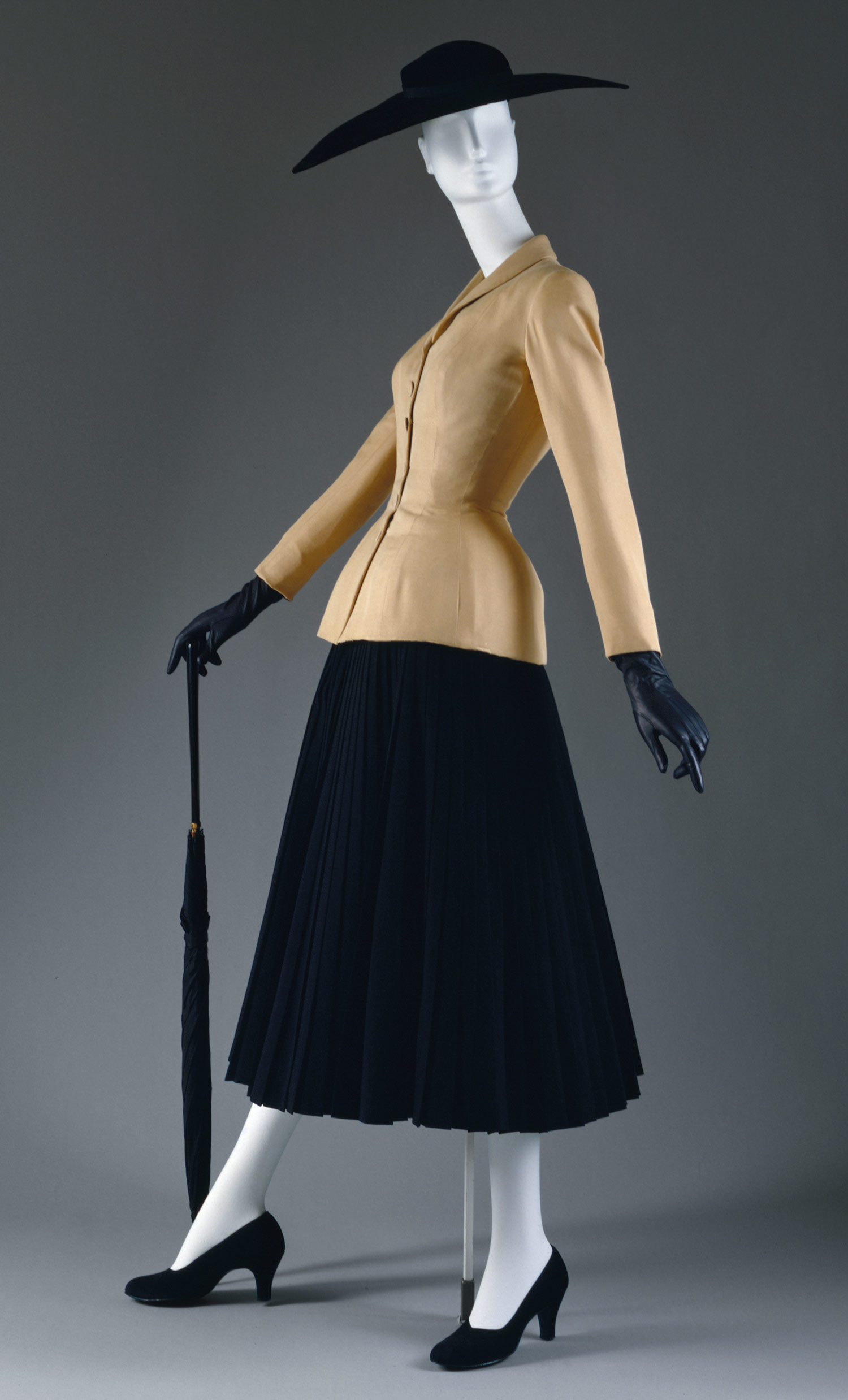 Christian Dior, "Bar" suit,
Courtesy of the Metropolitan Museum of Art
http://www.metmuseum.org/toah/works-of-art/C.I.58.34.30_C.I.69.40
The look was widely copied, and this Christmas, my brother gave me a suit jacket that's very clearly modeled on the "Bar" suit.
The label, which indicates it was made for Neiman Marcus' flagship store in Dallas, is of the style used in the post-war 1940s, meaning the jacket must have been made shortly after Dior's groundbreaking debut. I've said it before, I'll say it again, vintage labels are a godsend, and so is the Vintage Fashion Guild.
Beyond being just a terrific guild for a vintage clothing hound, it means a lot to me-- it's from the same store my brother and I went to when I visited him in Dallas. I love having pieces created in the same city in which I've found them, so on many levels, I'm so thrilled to have this jacket.
To mimic the "Bar" suit silhouette, I paired it with a long wool Pendleton skirt, and added a crinoline underneath to give it just a little volume. The hat--from the same place as the suit jacket!--is also from Neiman Marcus' Dallas store, made only a few years after the jacket.
I wanted to photograph this so much earlier, but man, the holidays are not the time to try and fit into a Dior-inspired suit--especially since I don't have a waist cincher. As it is, I took these right after a breakfast of French toast. ...I've had better ideas.